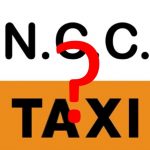 PRIVATE TAXI FLORENCE. The Rental with Driver NCC, often called also "private taxi", is a valid alternative to the classic taxi, ensuring, compared to the latter, not a few advantages. Among these and just to name a few:
No waiting time for the availability of a vehicle as the reservation is made previously. It will be the driver of the NCC service to wait for the arrival in the established place.
The cars are generally Business-class category so as to ensure maximum comfort and tranquility during the trip.
The staff will always be friendly and helpful as it is in their interest that the customers are satisfied with the service done and keep us to win their trust and their sympathy.
The rental company, for the service performed, will issue you a regular invoice and the latter will always indicate the type of service provided in detail.
No surprise regarding the rates! In fact, compared to the classic taxi service, the NCC fare is stable at the time of booking regardless of the route followed and any changes in the route due to external causes.
In the large Italian cities, the city taxi differs from the changes made to the cars destined for this service, single color, authorization number, side lettering (in many cases with radiotaxi number or advertising), coats of arms of the Municipality of belonging, taximeter, shifts of service and what is called "parrot", that is, the writing TAXI applied on the roof of the car.
In the case of Rental with Driver, the color of the car is decided by the owner of the company, a choice based on the needs or requests of customers, which is generally fixed and continuous. The rental cars with driver, always in the Business-class category (the NCCs use luxury cars such as Mercedes, BMW, Audi etc.), do not report significant changes, except for the mark with the writing rental with driver NCC and the number of the authorization applied inside the windscreen.
The taxi – technically non-scheduled public transport – is usually used for city and airport routes, the fare is displayed on the taximeter from the time of departure and is determined by a mixed mileage / time calculation.
You can use this service by calling the radiotaxi numbers, stopping it on the street, or starting from the marked pitches delimited by yellow stripes, the customer is for obvious reasons because the TAXI service does not provide for the acceptance of reservations, but only calls at the time .
Choosing a car rental service with NCC driver means, instead, rely on a qualitatively superior service.
The staff specializes in luxury transport, with particular attention to the reception of those traveling for business or pleasure. The NCC's focus is always on maximum comfort and travel customization.
A driver with a NCC license is a guarantee of efficiency and competence for those who want to hire a car with driver in Italy.